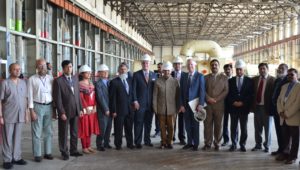 Punjab Chief Minister Shehbaz Sharif on Monday inaugurated the project of restoration of thermal power plant Muzaffargarh.
The chief minister inspected various units of the project. With the cooperation American government, USAID and Pakistan government, Muzaffargarh Power Plant has been restored and its capacity has been increased by 500 MW and now a total of 1150 MW electricity will be obtained from the power plant.
Provincial Minister Haroon Sultan Bukhari, assembly members, Additional Chief Secretary Energy, Director USAID Mission, American Consul General and Chief Executive Officer NPGCL Rukhsar Ahmad Qureshi besides, Finance Director, Technical Director and HR& Admin Director were also present.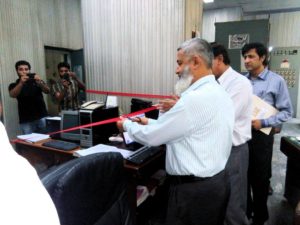 Mr. Rukhsar Ahmad Qureshi, CEO inaugurated the newly installed Computerized Maintenance Management System (CMMS) in TPS M.Garh. Company directors, plant managers and staff of power plant were also present on that occasion. While addressing at the ceremony CEO emphasized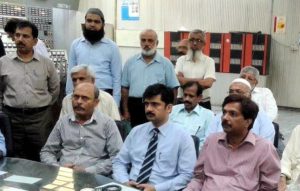 on use of computer technology for better Maintenance management of power plant.
Computerized Maintenance Management Systems are increasingly being used to manage and control plant and equipment maintenance in modern power plants and service industries. Computerized systems are now being installed in preference to the manual (paper based) preventive maintenance systems that have been around for many years.In a typical paper system, each piece of equipment or asset will have a history card or file. This file will contain the asset's detailed description, along with information on maintenance procedures to be used, periodicities, trades required, last maintenance dates, and perhaps some out of date information about a breakdown, which occurred years ago! To determine what maintenance is due requires someone to look through every card, check each of the last maintenance dates against the periodicities and select those, which are due. Next, the appropriate maintenance procedures must be selected from the file before work instructions are raised and issued to the relevant trade's persons. Upon completion of the work, the relevant asset's file must be selected, details updated and the file replaced in its slot.
A CMMS software package maintains a computer database of information about an organization's maintenance operations. This information is intended to help maintenance workers do their jobs more effectively (for example, determining which machines require maintenance and which storerooms contain the spare parts they need) and to help management make informed decisions (for example, calculating the cost of machine breakdown repair versus preventive maintenance for each machine, possibly leading to better allocation of resources). CMMS data may also be used to verify regulatory compliance.